Video interpreters offer real-time and useful solutions in different settings
May 9, 2016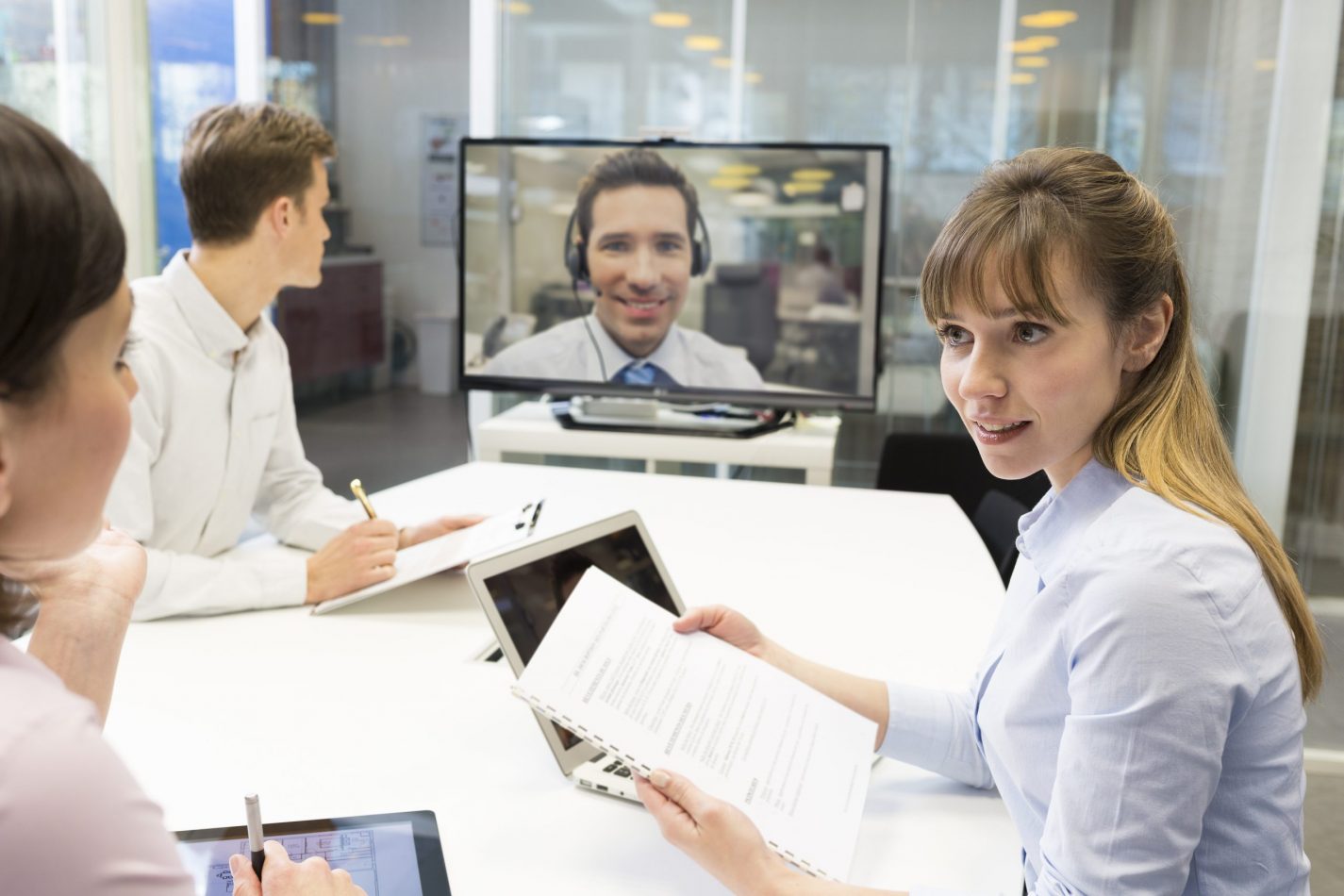 In various legal, healthcare, and international business settings, Video Remote Interpreting is already a common interpreting method, especially in the United States. It offers access to quick and dynamic video interpreters anytime, anywhere. Just think of all the video conference calls, video conferences, webinars, and remote multilingual meetings happening around the globe. VRI is definitely on the move.
A year ago, Barry Slaughter Olsen explained his view on Technology and Interpreting:
" The tools the world uses to communicate are changing, and as global multilingual communication goes, so must interpreting follow. Technology is radically changing the way organizations and individuals meet, interact, and share information (think Skype, Adobe Connect, Cisco WebEx, and BlueJeans, to name just a few of today's popular platforms). As interpreters, we must pay attention to these trends, because the tried and true ways of meeting face to face, while not disappearing, are now part of a much broader set of options when it comes to communicating, negotiating, or transacting business, in one language or many." (Source:04/14/2015 by A Word In Your Ear)
For full Blog:
https://lourdesderioja.com/2015/04/14/technology-and-interpreting-three-questions-on-every-interpreters-mind/
As for VRI meetings, they often involve the participants being together in the same place, like in a meeting room, a doctor's office, or a courtroom, while the interpreter is another, usually remote, location. This can be the interpreter's office, a call center or even at home for home-based interpreters.
In some meetings, the parties may be in another location, another town, or even another country.
Some fields where VRI is already commonly used include:
– legal depositions;
– doctor-patient dialogue;
– emergency rooms;
– long-distance meetings, conferences, and presentations;
– police interviews;
– immigration offices;
– criminal proceedings.
So what are the advantages of VRI?
– immediate availability – somewhere in the world, a suitable interpreter will be awake, available, and will accept the assignment;
– choice of a pool of interpreters and thus various language combinations are possible;
– access to trained and professional interpreters through your own devices, such as your pc, laptop, or tablet;
– VRI offers visual, facial communication and body language that is missing from phone/OPI;
– both Sign Language interpreters and speaking interpreters will be able to accept more jobs with VRI;
– VRI offers an alternative when space limitations make it difficult to accommodate interpreters and their equipment.
VRI is quick, innovative, and accessible. It is no longer necessary to permit language barriers to effect proper communication when an on-site interpreter is not available. On-site and off-site interpretation are both out there, why not take advantage of the opportunities that both fields offer?
Translin is offering a simple secured Video Remote Conferencing solution. The platform gives access to professional interpreters around the world, covering 69 languages. If you are interested to join us or to see what we have to offer, just visit our website.